EXERCISES, PROGRAMS, TRACKING, Q&A & MORE

HOW IS PHIT DIFFERENT THAN OTHER FITNESS PLATFORMS?

PHIT is a motivational fitness platform that is dedicated to changing people's lives and giving them the insight, tools, instruction and motivation to succeed in their physical fitness goals. By joining the PHIT community, you're diving into the world of fitness and health with IFBB Pro and the 7x time Mr. Olympia title holder, Phil Heath. Our PHIT membership provides exclusive access to the best bodybuilding and fitness workout programs on the market. PHIT offers both a mobile app and a website, allowing you to access workouts at home or at the gym.

Unlike other platforms, Heath regularly adds new workouts, allowing you to continue challenging yourself each week. Start your fitness journey with Heath NOW and be one step closer to achieving your dream body with the rest of the PHIT community. Instead of paying $100 for one personal training session, join PHIT and pay less for an entire year of instructional training with the World's best bodybuilder.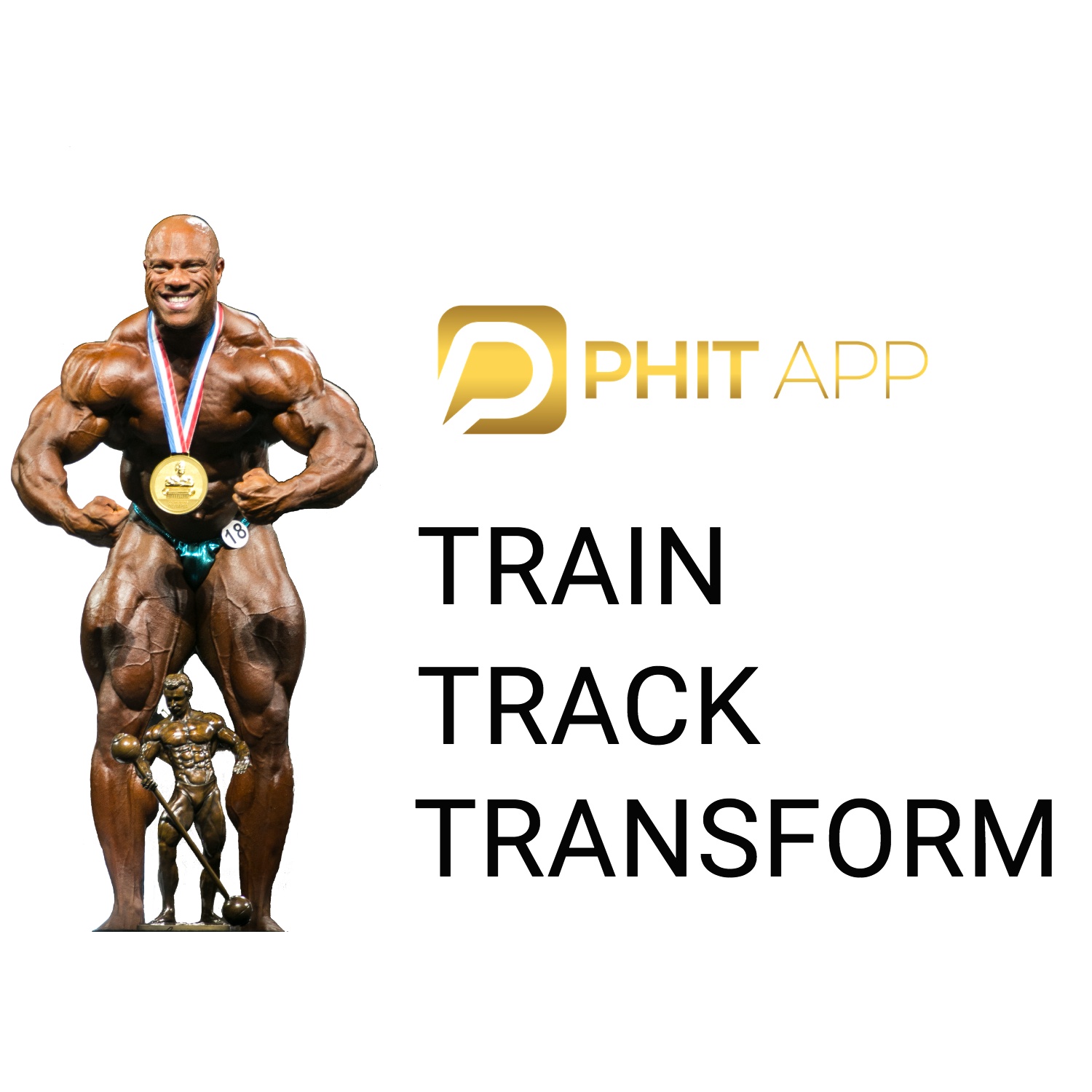 Work out with the world's best Bodybuilder, 7x Mr. Olympia, and fitness expert, Phil Heath!
Unlock the best exercises, programs, motivation and insight that helped the man himself become the world's best bodybuilder.
The Phil Heath Instructional Training App (PHIT APP) is a motivational fitness platform designed to change your life.
Our Mission: A motivational fitness platform, PHIT is created and coached by 7x Mr. Olympia, Phil Heath. Our goal is to make you look and feel better!
Get exclusive access to a wide variety of effective workout programs and nutrition tips for just 26 cents per day from 7x Mr. Olympia, Phil Heath!
More about PHIT APP:

The PHIT APP has just what you need, no matter what your body goals are!

Achieve the strong, healthy body you desire through the help of the PHIT app! PHIT is a
mobile fitness application that features a collection of exclusive workout programs designed by Phil 'The Gift' Heath. You'll get exclusive access to Heath's instructional training and programs any time, anywhere, from any gym. Heath will teach you proper form and techniques to ensure you're getting the most out of your workouts!